Church For Rent Victor Township MI
Victor Township Reed Church Rental Information

The Victor Township facilities includes a small church available for ceremony rentals. If you're looking for a little white chapel to get married in, the Victor Township church is the perfect place!
We welcome you to decorate the church as you wish. You will be responsible for cleanup following your event. Routine maintenance is done on the property so the church, both interior and exterior, will be clean prior to your event. Reserve your ceremony at the little Victor Township church today!
The Victor Township church is an affordable and convenient option if you're looking to have your wedding ceremony here in town.
For more information on church rentals, you can contact the Victor Township Hall at (517) 651-2094 and leave a message. We will return your call as soon as we can. Thank you!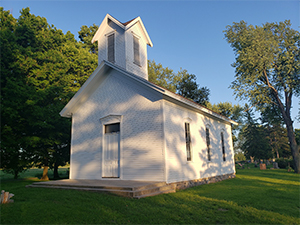 Serving Victor Township, Laingsburg, St Johns, Bath, Ovid, & Elsie