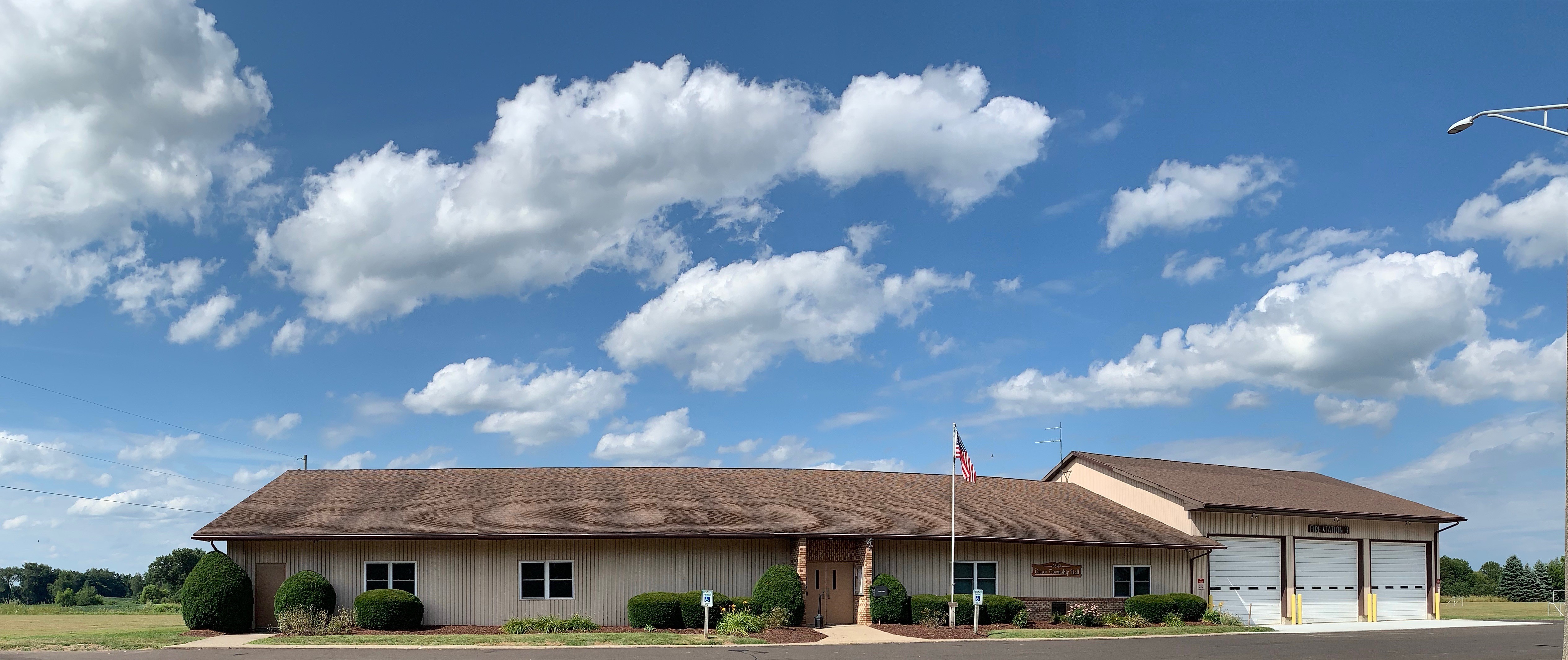 Victor Township Hall
Departments:
- Board of Review
- Township Board
- Elections
- Taxes
- Planning Commission
- Roads
- Emergency Services
- Assessing
- Resolutions & Ordinances
More Info

Facilities Rental
The Victor Township Hall is a great place to hold your special event!
Learn More

Cemeteries
Learn more

News
Stay In The Know

Contact Us
Get In Touch
Welcome to Victor Township Hall

The Victor Township Hall serves the township in many ways, from hosting township meetings and elections, to providing an excellent venue for your next event. The facilities include the township hall, church, the old schoolhouse, and outdoor pavilions. The banquet hall has a large capacity, seating approximately 210 guests. Contact us for more information on wedding reception hall rentals, church ceremonies, meeting room rentals, or any other event you have in mind. The facilities are available to rent for both residents and non-residents.
All Victor Township residents are invited to join and participate in the monthly board meetings that take place every second Monday of each month; agendas are posted in advance. For more information on The Victor Township Hall departments, meetings, or for hall rentals, call us at (517) 651-2094.
State urging communities and residents to challenge the FCC's broadband map
Because high-speed internet is not available to nearly a half-million homes in Michigan, the state is urging every Michigander to check their home and business address on the preliminary broadband map to ensure it accurately reflects their level of internet access. The Michigan High-Speed Internet Office is also working to challenge the map, but it's important for everyone across the state to know how to view and challenge the map. Please share the following information and links with your residents and community members. To access the FCC broadband map:
Visit broadbandmap.fcc.gov/home here, then type in an address and see if the reported coverage is accurate. You can access the site from a computer or a mobile device.
Residents can submit a challenge by clicking "Location Challenge" if the location of their home or business is missing or incorrect, or "Availability Challenge" if the internet service information is incorrect.
Residents should visit the website of any internet service provider that claims to serve their location and use the website's "Check Availability" or similar tool to determine if the provider can serve their location. If they can't, a screenshot of their website can be submitted to the FCC as evidence for an availability challenge.
Follow the instructions on how to file an availability challenge using the new map. A how-to video is also available
We welcome you to come visit Victor Township!
The office will be closed the following holidays:
New Year's Day
Martin Luther King Jr. Day
President's Day
Good Friday
Memorial Day
Juneteenth
Independence Day
Labor Day
Veteran's Day
Thanksgiving Day and the Friday after
Christmas Eve
Christmas Day
New Year's Eve
The Treasurer's office will be open at least one day from December 25th to December 31st.
(This date will be posted on the door)
Every effort will be made to adhere to the above office hours, but in the event we are unable to, please call us at (517) 651-2094 and leave a message.
We will return your call as soon as we can. Thank you!
Serving Victor Township, Laingsburg, St Johns, Bath, Ovid, & Elsie